Father's day is just around the corner (only 5 days away) and we have three Dad's to celebrate... well make that four dad's if you count my husband :). That makes for some fun times trying to figure out guy gifts.
Guy gifts are HARD (at least for the guys in our families). Figuring out a CRAFTY guy gift?! REALLY HARD.
Father's Day Project Number 1.
Recipient: My hubby's step dad.
Likes: Homebrewing. Football. Baseball.
Been there done that gifts: Craft Beers, homebrewing store gift certificates, football t-shirts, baseball t-shirts
When thinking about Father's Day gifts I started combing Pinterest and blogs for ideas The idea that began forming in my head as I browsed some projects/tutorials was some cool manly wall art with beer or homebrewing as it's subject. After some thought and input from the hubby, I decided on a homebrew subway style sign.
I started with a canvas from Michaels. My first thought was to stencil all the letters on. I quickly changed my mind on that, in part because the letter stencils I have were too big for the layout I wanted. So I headed back to Pinterest.
I found a couple of posts using vinyl letters... putting them down on the canvas, painting over and then peeling the letters up. Only problem was, no vinyl letters in my house. Hmmm to go buy some or not...
I opted for not and thought maybe I could cut out all my letters, and glue them down with a glue that took awhile to set. I cut out two letters before I decided that was NOT going to happen even if it might work.
My next idea was to see if the inkjet water transfer that I had read about for some wooden signs would work on the canvas. I tested it... and it seemed like it would work! First I had to alter my layout so I printed off the sheets and laid them on my canvas to see how it would look.
I also printed all the words off backwards. (I used Microsoft Word 2007... to do this you need to make all your words using WordArt, then while your WordArt is selected go to format, Rotate, Flip Horizontal.) You will also need to print them off using and inkjet printer (I think this covers MOST- not all- home printers).
I cut out all my words separately so I didn't have to worry about shifting the paper too much. I laid my words face down on the canvas. Then I took a sponge brush and dampened it. For the first word, HOMEBREW, I tried to wet the whole word and then burnish it but learned it went smoother if I did one letter at a time.
I really like how it turned out- faded, old, vintage-ey.... And I was really excited that the water transfer worked, it meant no extra supplies I had to run out for and that is always a bonus!
I usually party here: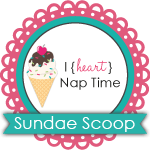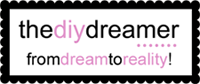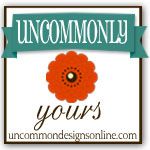 Crafty Scrappy Happy