As mentioned in the previous post, we have 4 dads to celebrate on Fathers Day. For my husbands step dad who loves homebrewing, I made a
Homebrew Subway Sign
.
I decided to break out the metal stamping tools to create something meaningful for my dad and my husband.... Just in time for this project I received my new steel stamping block from Amazon.com. So exciting! I've been wanting one since I started dabbling in the metal stamping and finally used some credit card rewards points to get it.
Now I am all set to really get to stamping!
I picked up some stainless steel washers from my local Menards awhile ago for a few similar Christmas presents (that I didn't photograph and therefore didn't blog!) so I grabbed two of those. For my dad I used my 1/8 uppercase stamps and stamped DAD. Simple, but from the heart. (sorry picture isn't great, I just could not get the lighting right for a clear picture, if anyone has any tips on taking photos of shiny objects such as these, I'd welcome them!)
Then for my husband I decided I was going to do a bracelet as one of the above mentioned Christmas presents was actually a washer necklace that said DADDY and had our childrens names on the backside. I've had an idea in mind for awhile for a stamped bracelet for him though. Along the top I stamped JOSHUA and along the bottom 1:9. The verse is:
Have I not commanded you? Be strong and courageous. Do not be afraid;
do not be discouraged,
for the
Lord
your God will be with you wherever you go. He just finished up a small group study based on the movie Courageous and the Resolution for Men book, so I wanted to give him something that tied in with that. And I also got him a new devotion book... "One Minute Devotions For Dad."
I'm really loving the metal stamps, especially with my new steel block that really helps. The next thing is to find a good sturdy table I can use to do it, because trying to bed down to floor level and do much more than a few letters is so not comfortable. :) But it was worth it for two great dads!
I usually party at: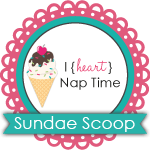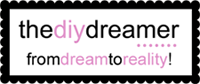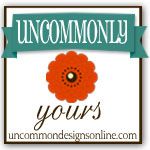 Crafty Scrappy Happy