If you have been following my blog for a couple of months, you may have read
this
post in April about how I've been doing a lot of cakes and cupcakes for our family parties. This past weekend I had not 1 but 2 parties that I volunteered to bake for. (I actually didn't realized they were the same weekend when I volunteered :) ).
It has been SUPER hot here in south-eastern Wisconsin so I took advantage of one cooler night earlier last week before the parties to bake all my cupcakes for both parties. I then put them in my cake/cupcake carriers, covered them with a layer of plastic wrap and froze them until I needed to decorate them at the end of the week. Since I made about 130 cupcakes for the two parties, this worked out really well.
The first party of the weekend was our nephew's 7th birthday party. He is really into army stuff so of course he had to have camo cupcakes! I took a quick look at Pinterest, (you can see my Cupcake PINspiration board
here
) and found a couple of camo cupcake inspirations. For his cupcakes I made one box of white batter & one box of chocolate batter. I split the white cake batter into two bowls and added some green food coloring to one bowl and a little bit of brown to the second.
My favorite food coloring for baking by Ateco
Then I did a layer of each color starting with the chocolate with the green on top and then baked them.
On the night before his party I took out the cupcakes, took them all out of the container and put them on cooling racks to prevent soggy bottomed cupcakes. When they were thawed I stored them back in the containers. The day of the party I mixed up some buttercream frosting (
Wilton recipe
) and colored it brown and green. I put scoops of each color in my icing bag and went to town.
The final result:
The birthday boy and guests thought they were pretty cool.
The second party of the weekend was on Sunday and it was a surprise graduation party for my brother in law who just finished his apprenticeship to become an electrician. After searching Pinterest and doing a Google search I didn't come up with much that didn't require fondant type stuff and I needed simple as I was planning for close to 100 cupcakes.
So I got creative and opted to decorate the cupcakes in the colors that the outside of wires are.. you know... the blue, green, yellow, red etc. I went with blue green & yellow because red often looks pink unless you use a
half gallon
lot of red coloring. I also figured I would make some of the graduation cap cupcakes that are so cute and easy too.
I did all of my decorating at the building we were having the party at... much easier to transport 100 cupcakes when you don't have to worry about frosting. While I was setting up I came up with the idea to do rows of each color with the end cupcake being a copper colored one. I don't the the copper color was perfect (but I was running out of time to worry about it too much). I also used a black sharpie to draw some electrical symbols right on the table cloth.
So, they were definitely far from the best/cutest/neatest cupcakes, but they worked and my brother in law at least knew what I was going for :)!
I usually party at: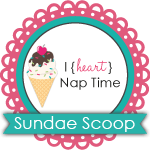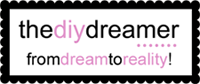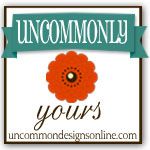 Crafty Scrappy Happy