The day after my first ever craft show (I will post all about that
another
day) me and my little Monkey headed up north for a few days by my mom.
With all of our
job changes
around here the whole family couldn't go up for the long weekend so I opted to sneak a trip in before.
Usually
I help my mom at her greenhouse over Memorial weekend but
sadly
not this year. Instead Hunter and I
just hung out
at "Gramma's Greenhouse"
known officially
as Lil Bit's Greenhouse. So if any of you readers live or visit
northern Wisconsin
(near Manitowish Waters/Mercer/Winchester area)be sure to go check out her place! :)
I absolutely
love
going up there. I just love all the
color
, all the
beautiful
flowers and all of the
neat
things she does/has. This year she is carrying a few very neat crafty things from other
crafty ladies
besides herself, including some
teapot birdhouses
and
upcycled glass bird baths
.
Then there are my mom's creative displays and planters... and my photography... :)
Antique crib for display
These REALLY do smell like popcorn! Wouldn't it make the cutest thank you/teacher/birthday gift/just because kind of gift!
These have to be some of my favorites. Every time I look at overalls I assess them for this purpose.
She covered these pots using Modge Podge and fabric. Too cute.
Okay, maybe these chair planters are my favorite. LOVE LOVE LOVE!
I even found a couple of cute chairs and brought them up for her. These were actually hard to part with since my fingers were itching for a DIY refinish... but they will make cute planters. Hopefully she will plant them while my sister is up there so we can see the end results!
Beautiful.



This is my favorite basket this year!
And my absolute favorite greenhouse picture of 2012 (so far!)
So that's what I've been up to for the past few days. Observing and hopefully absorbing some of her creativiness!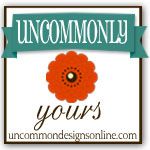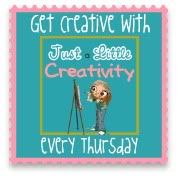 Crafty Scrappy Happy